Three of six beautiful mahogany ladderback dining table chairs, hand made in England, were damaged in a move and required restoration. The worst of the three had two of the four stretchers completely missing, and loose mortise and tenon joints all around the apron. It required a complete rebuild, though the ladderback could be saved.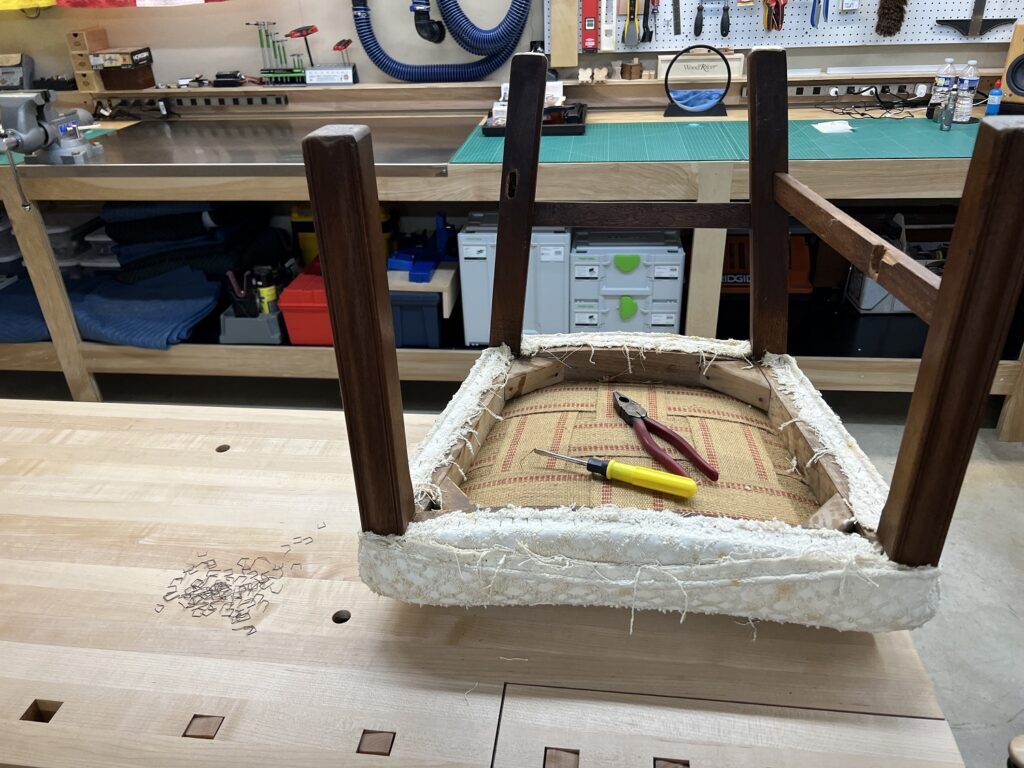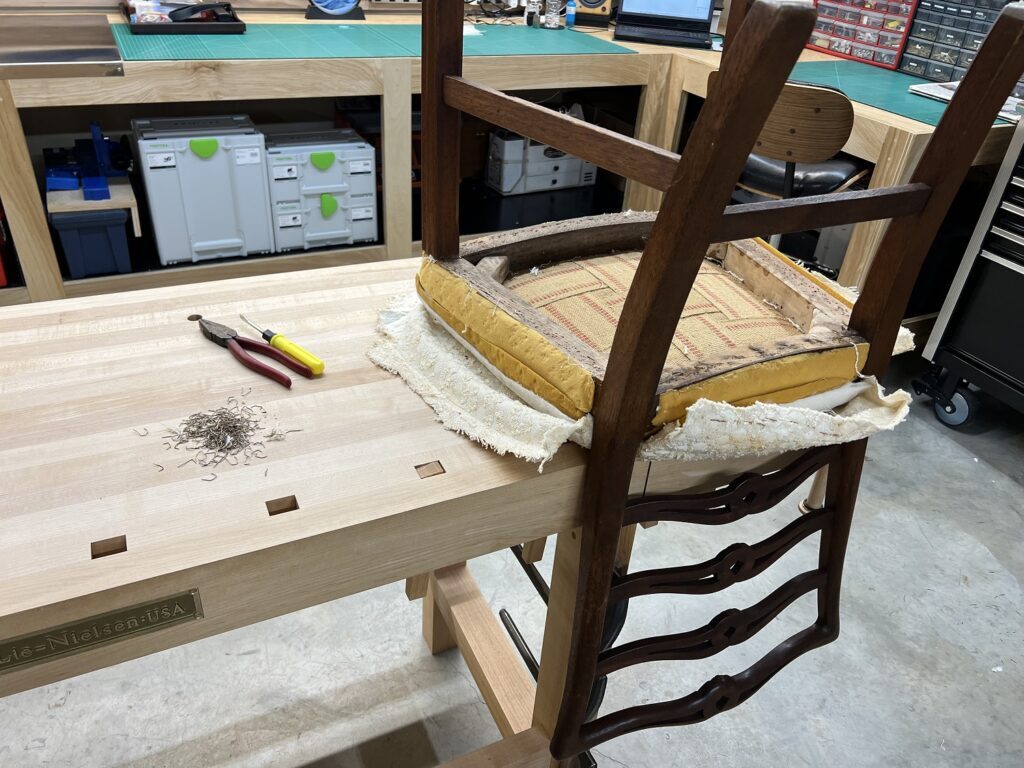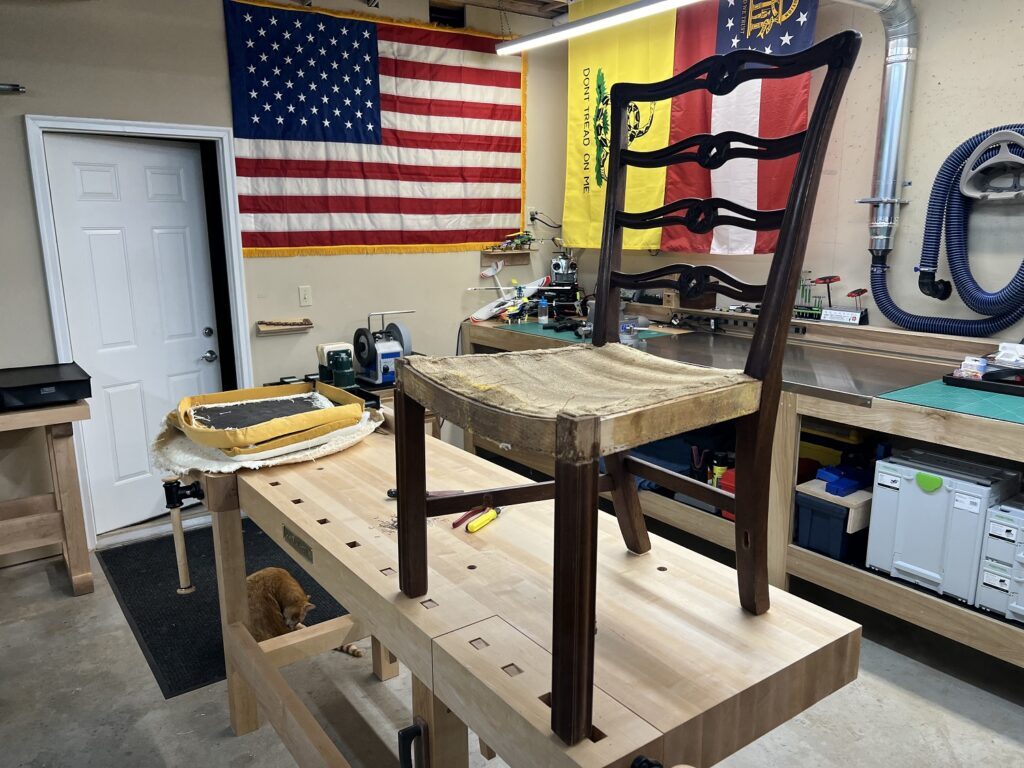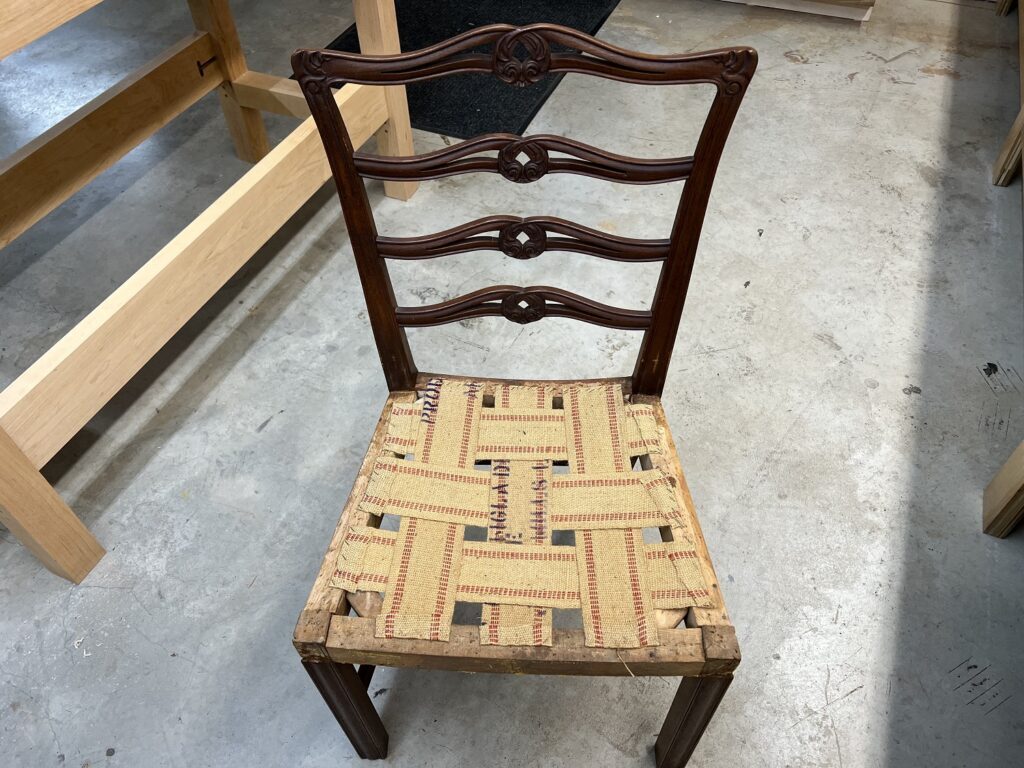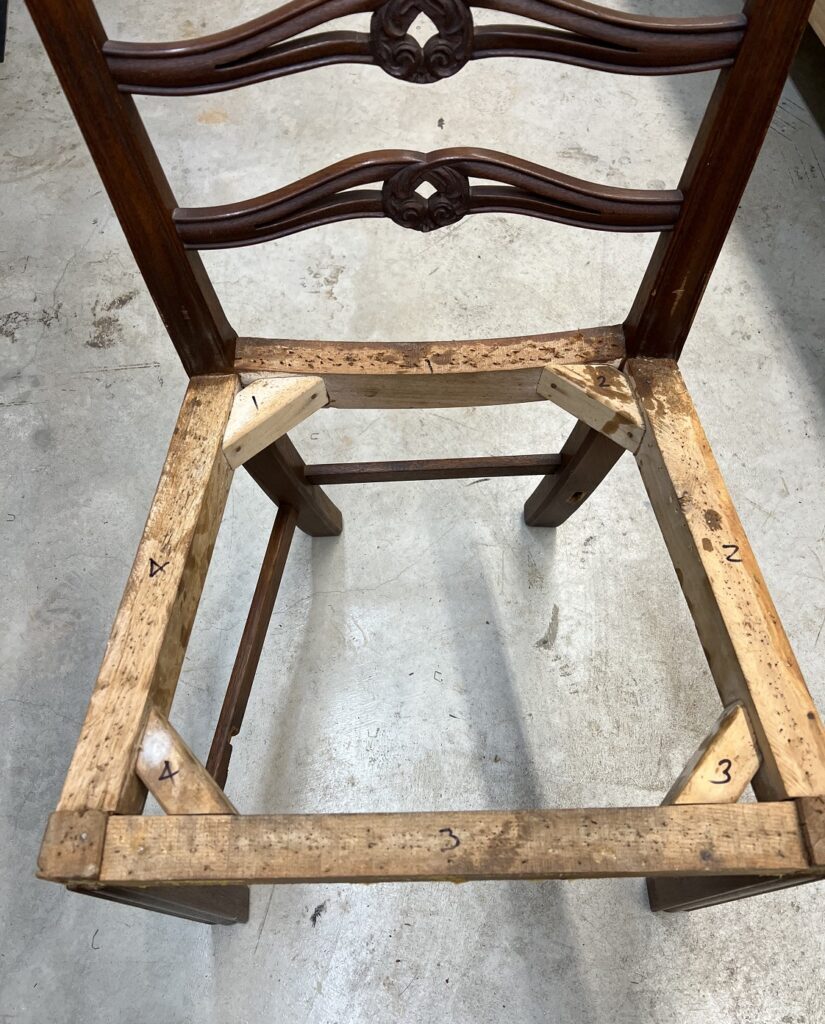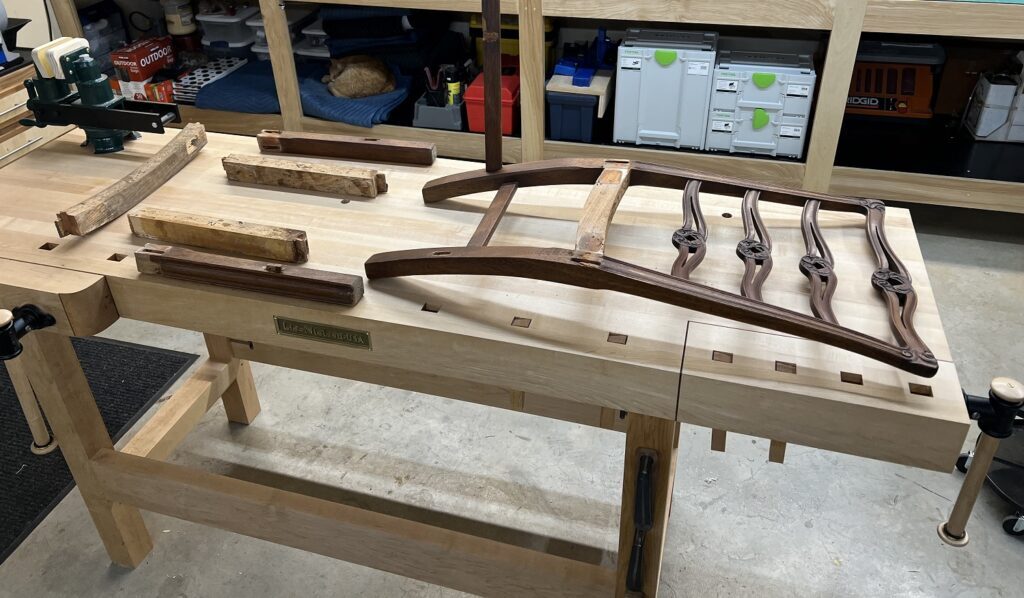 Repairing some minor break-out from disassembly.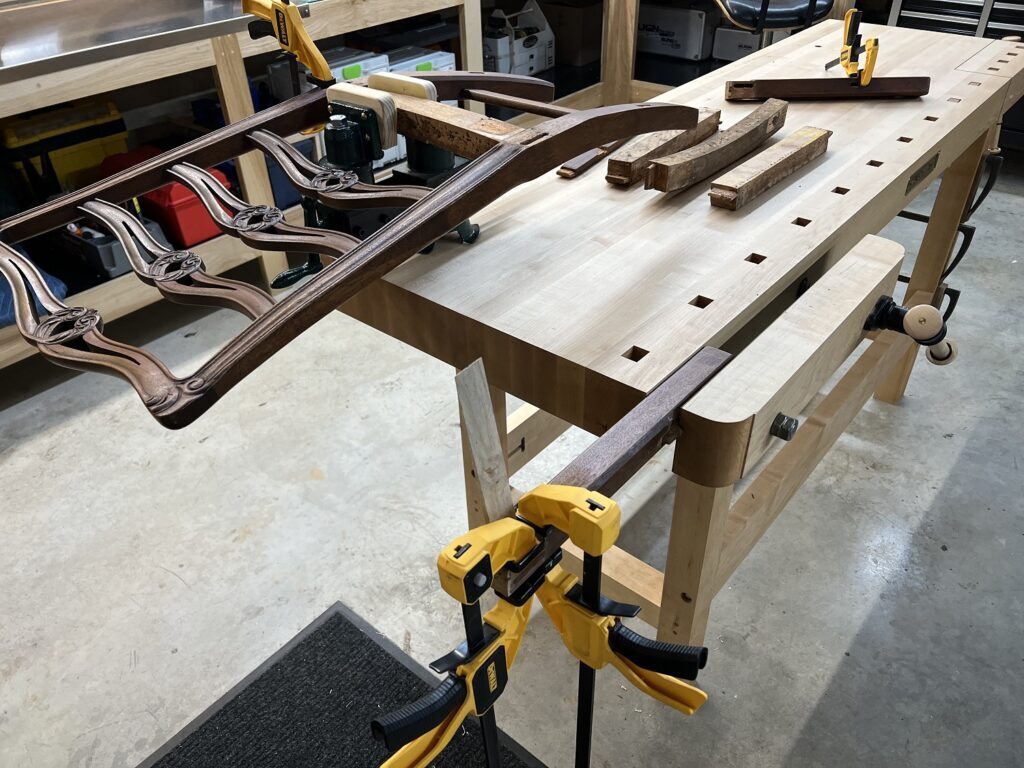 The existing mortises are cleaned up with a chisel. Some had broken tenons embedded in them, which were drilled out and removed with a chisel.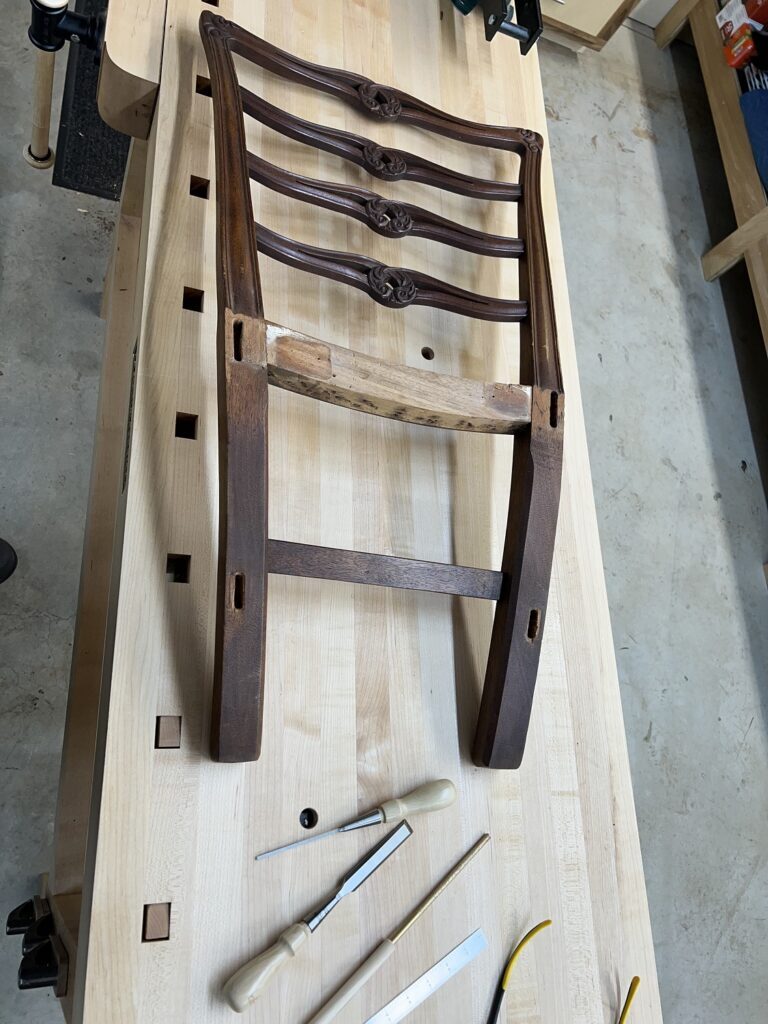 The new front apron is traced out on some 8/4 white oak, cut on the table saw, jointed and planed, and then taken to the PantoRouter to cut the tenons.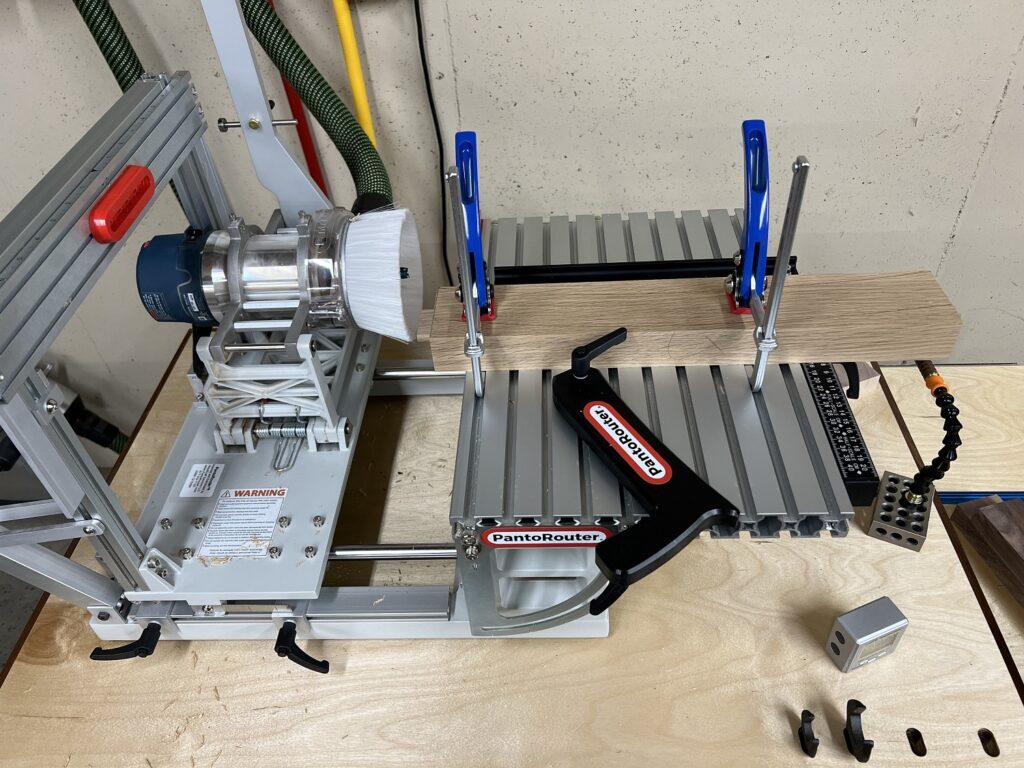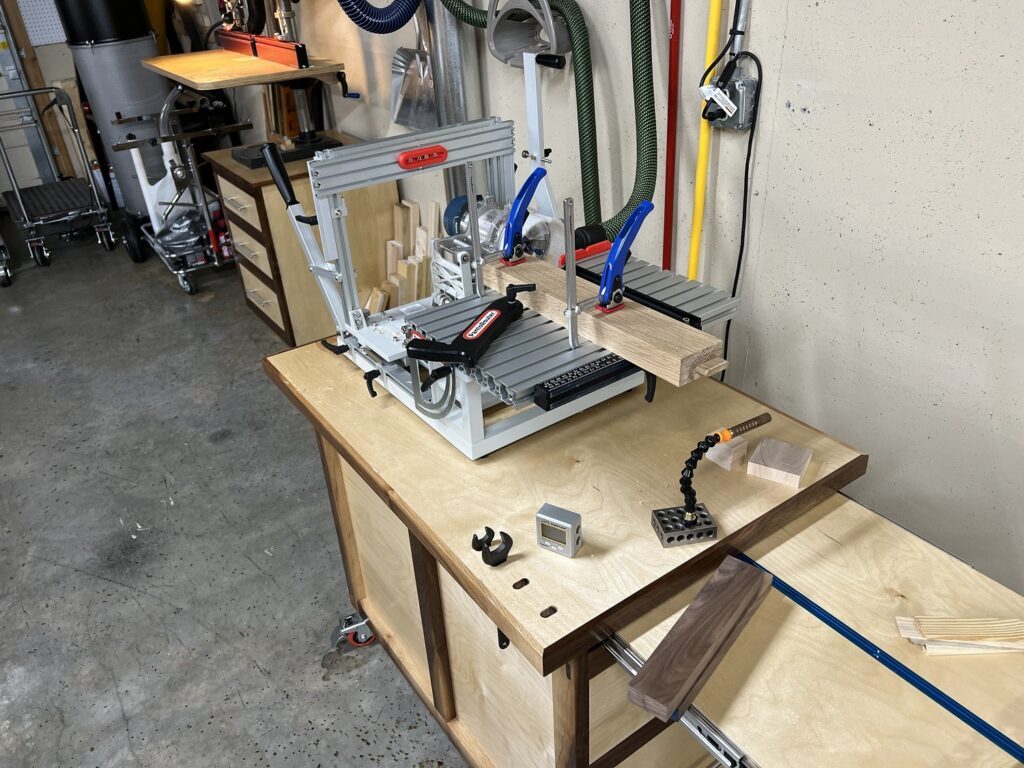 Then over to the band saw and sanders to shape the curve of the front apron.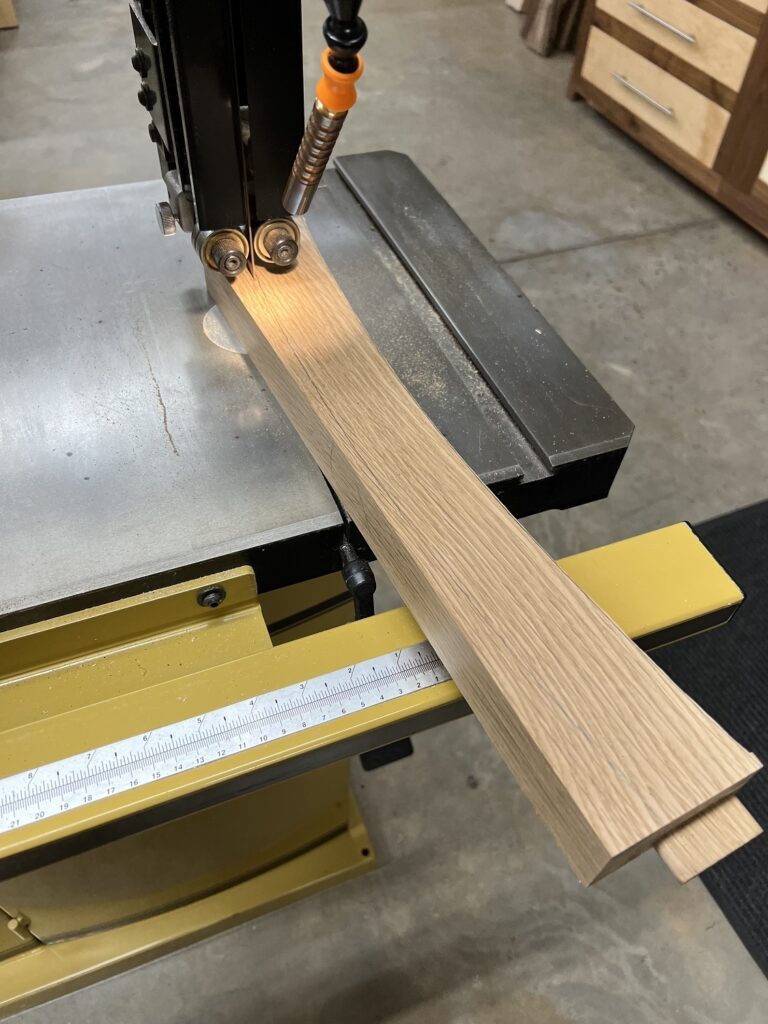 A bit of sanding completes the new front apron.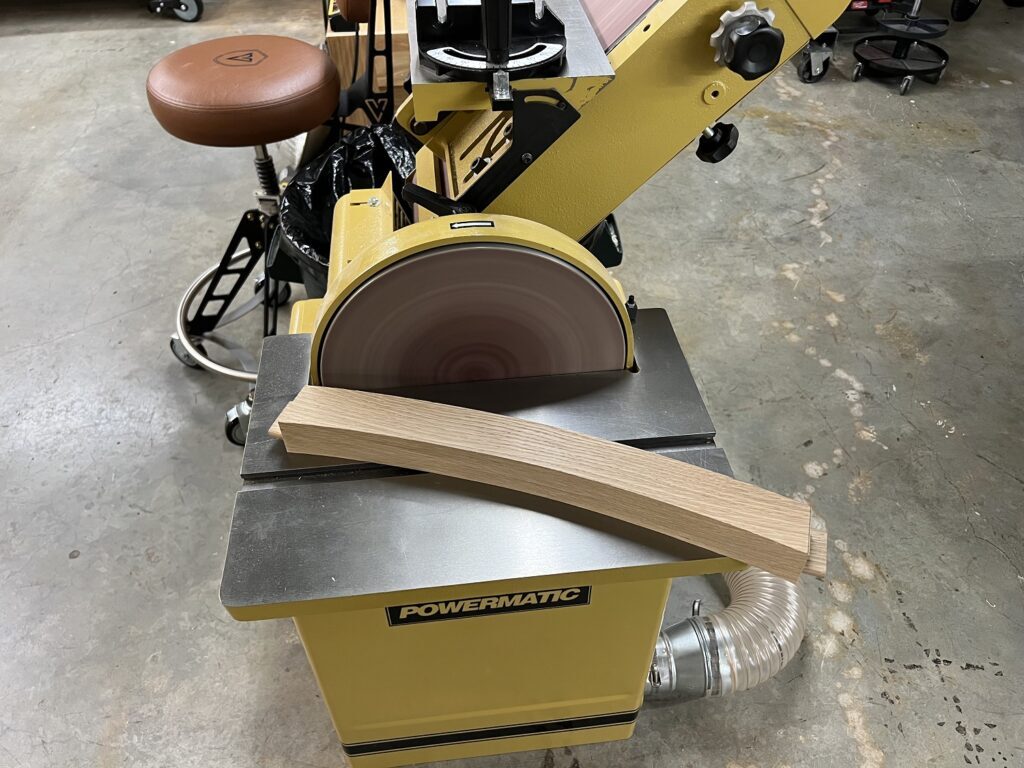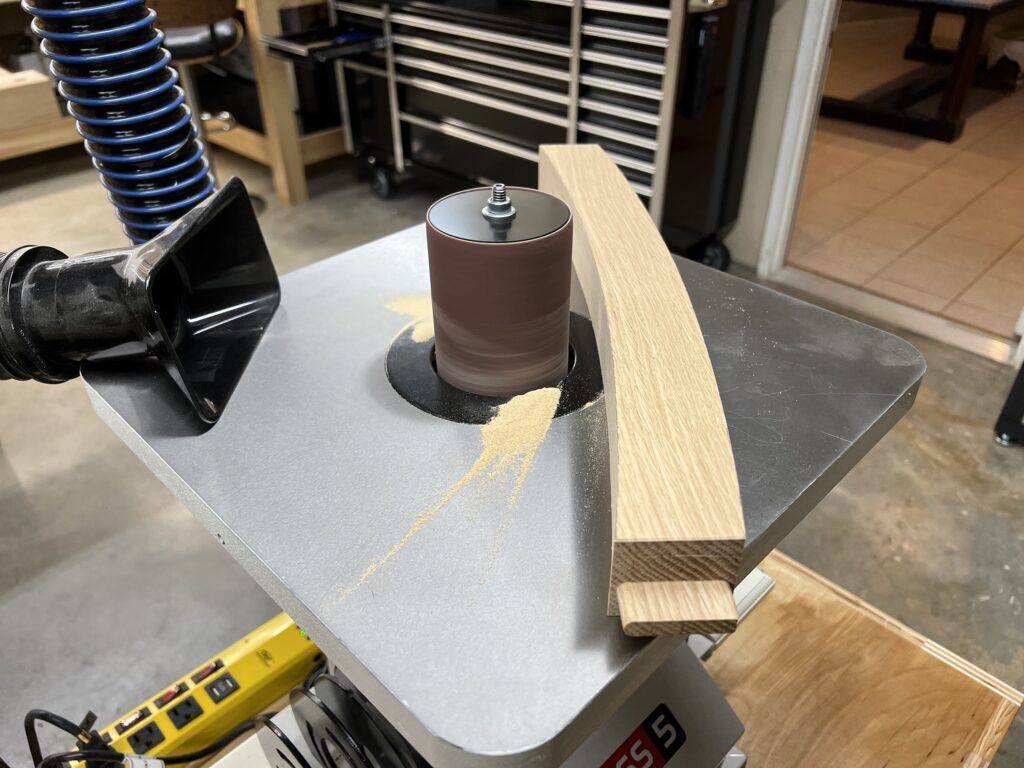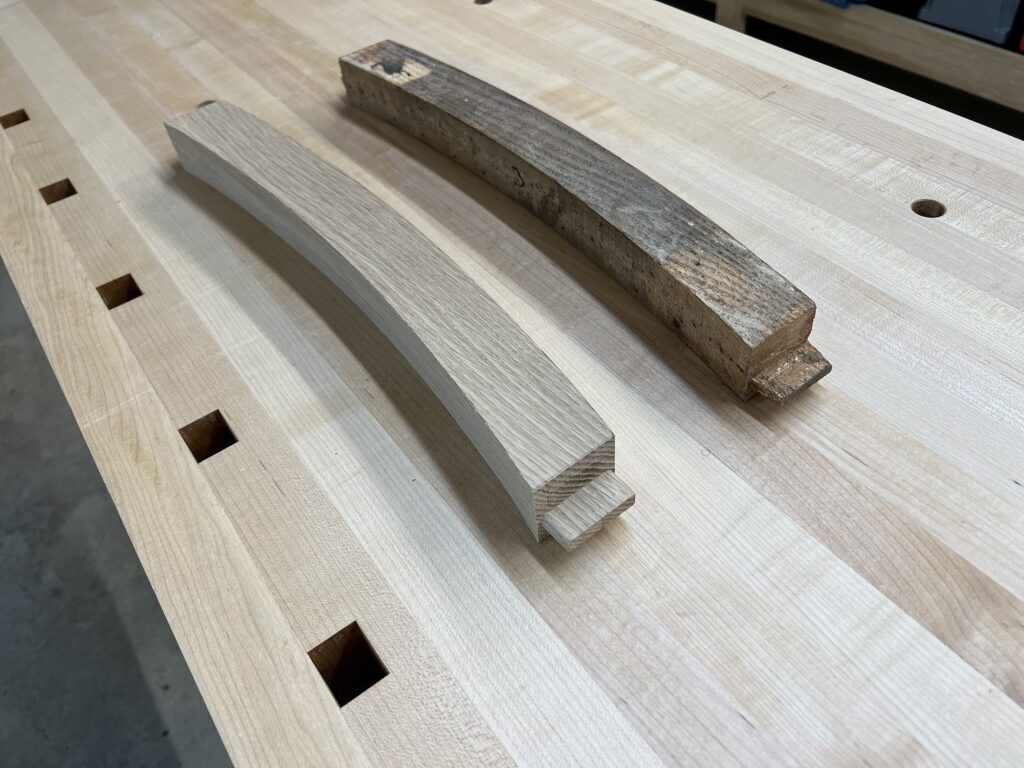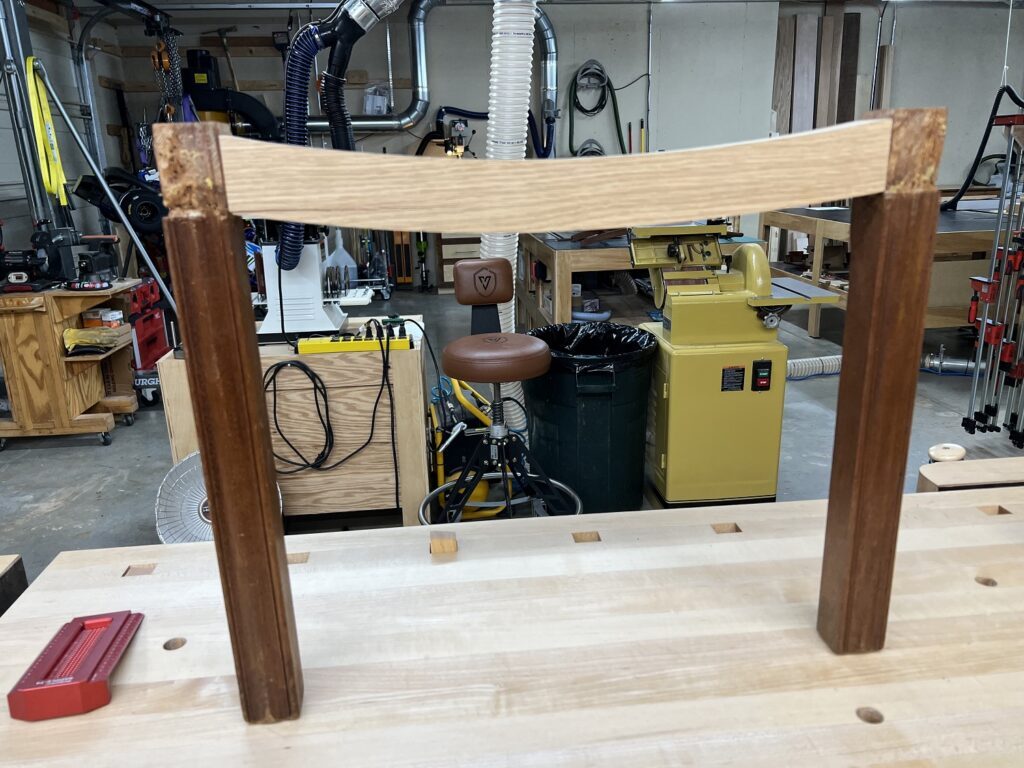 Next to make the replacement side aprons, which have angled tenons.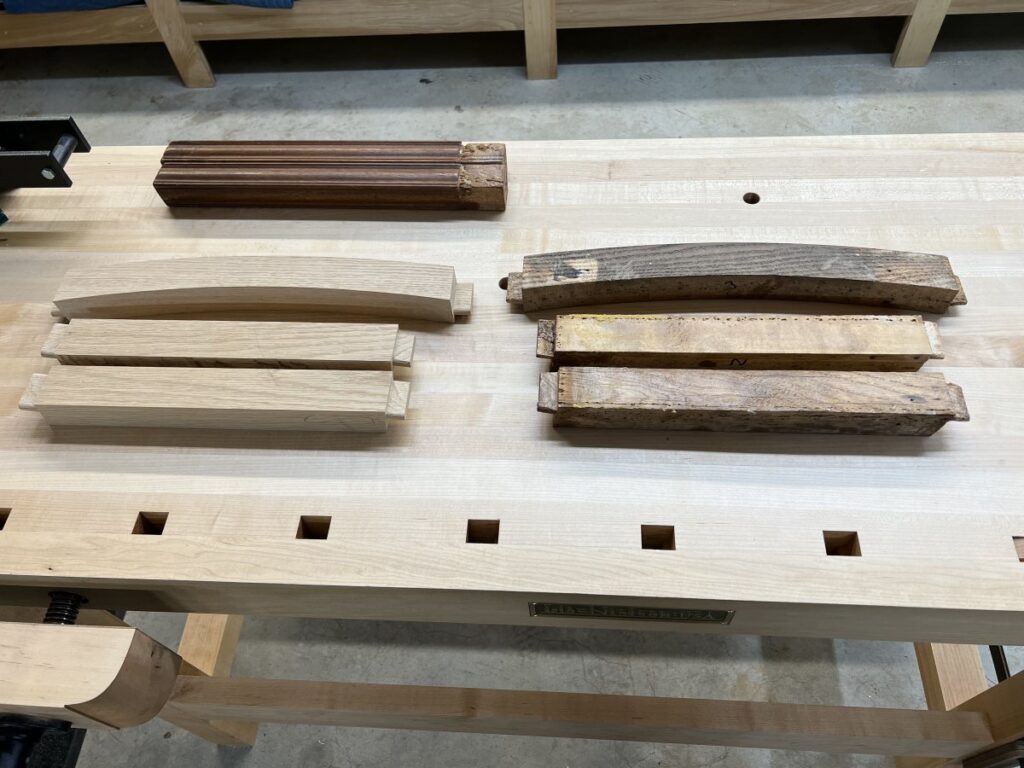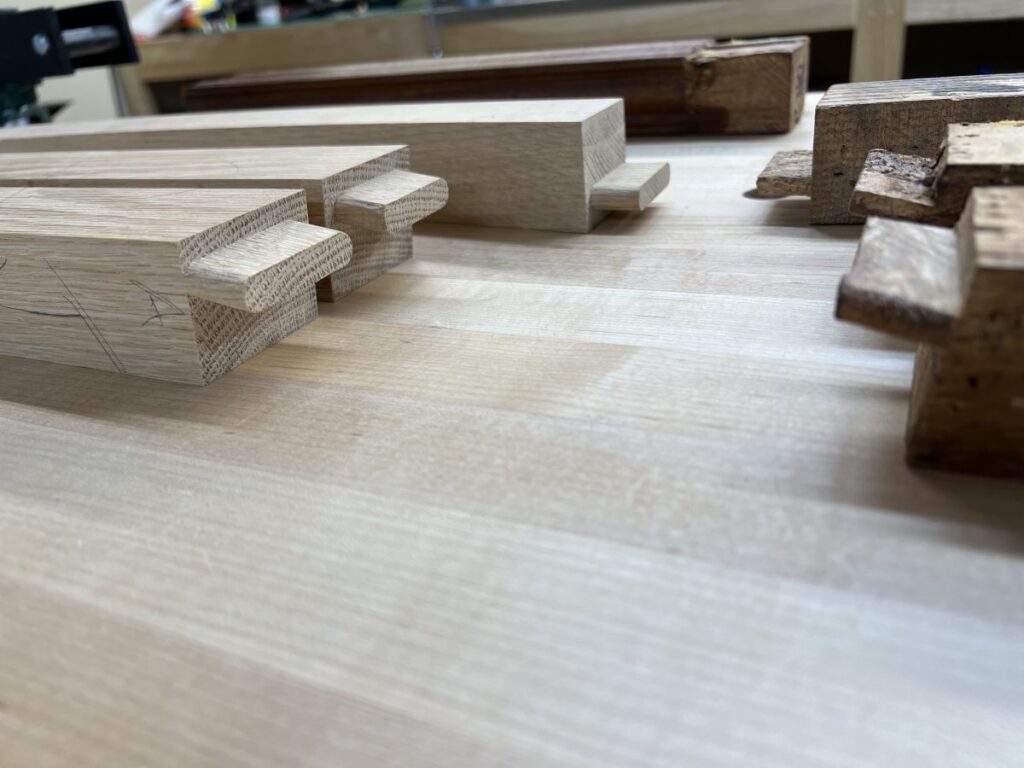 Upon trial fitting, I realized for the first time that the original maker (in 1930) laid out the mortises in the ladder backs by hand, and they were not precisely square with the stock. Unfortunately, the new tenons are, so the original mortises were plugged and filled with epoxy, then recut.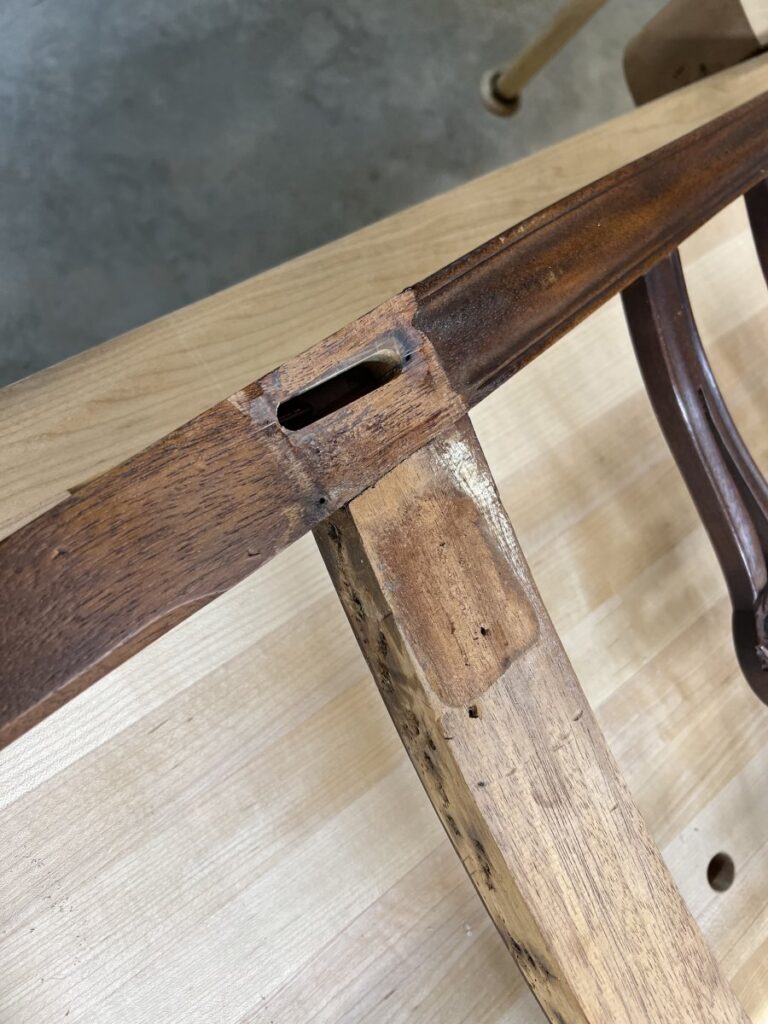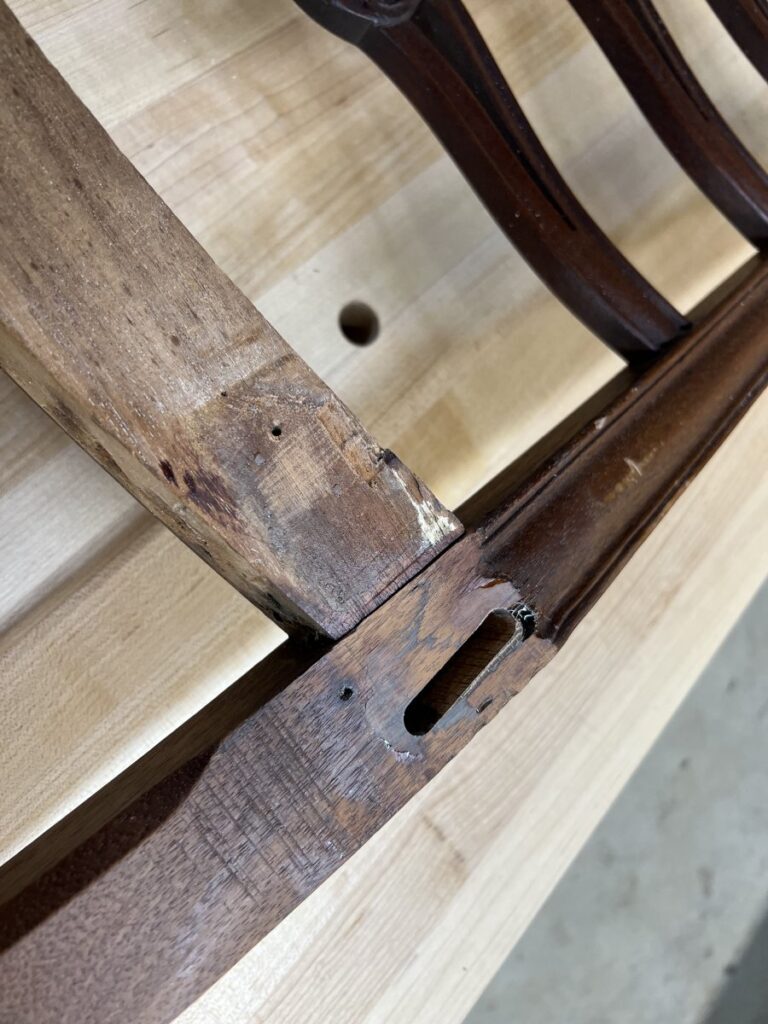 Now it's a nice fit.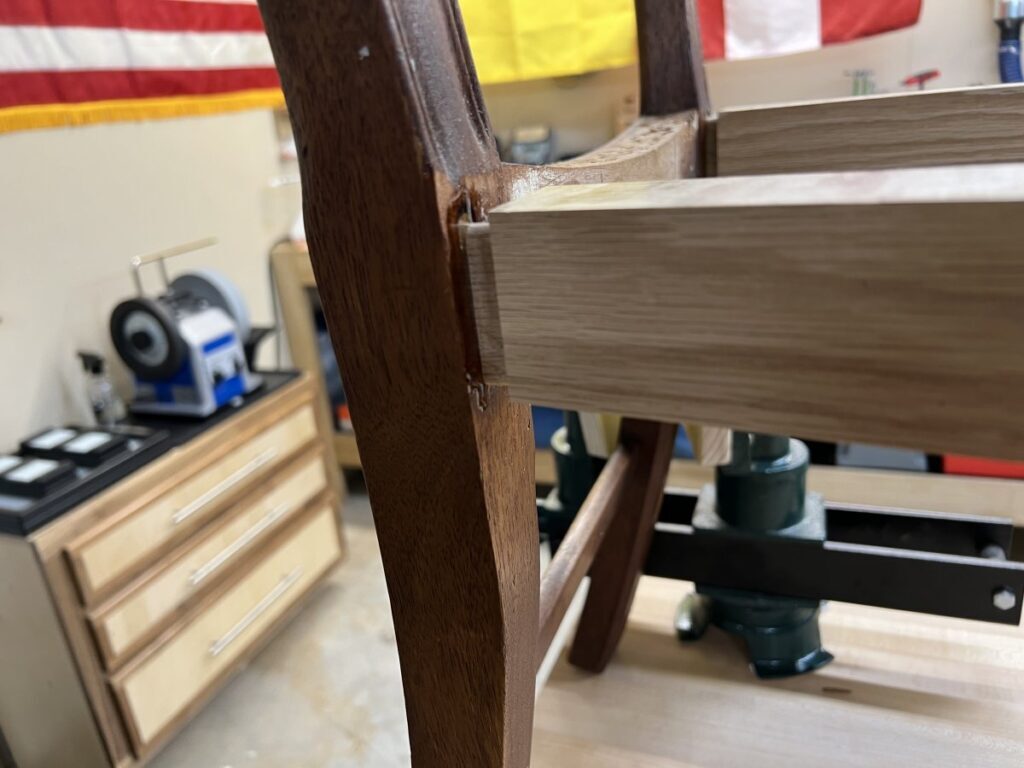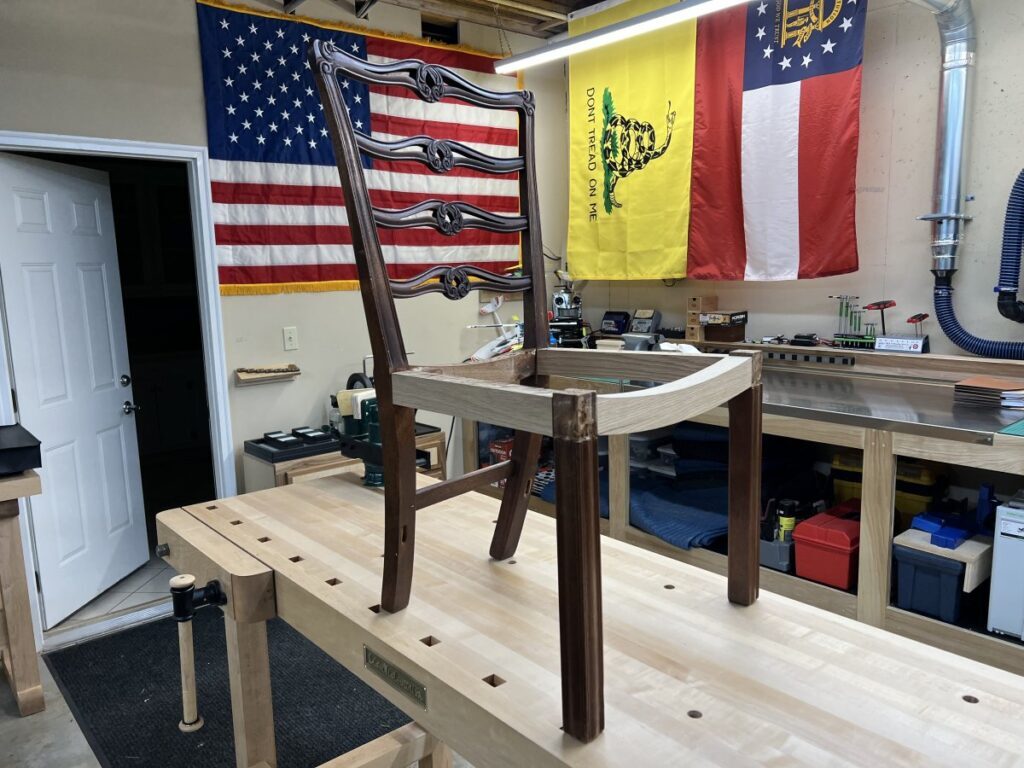 Now to make the new mahogany stretchers.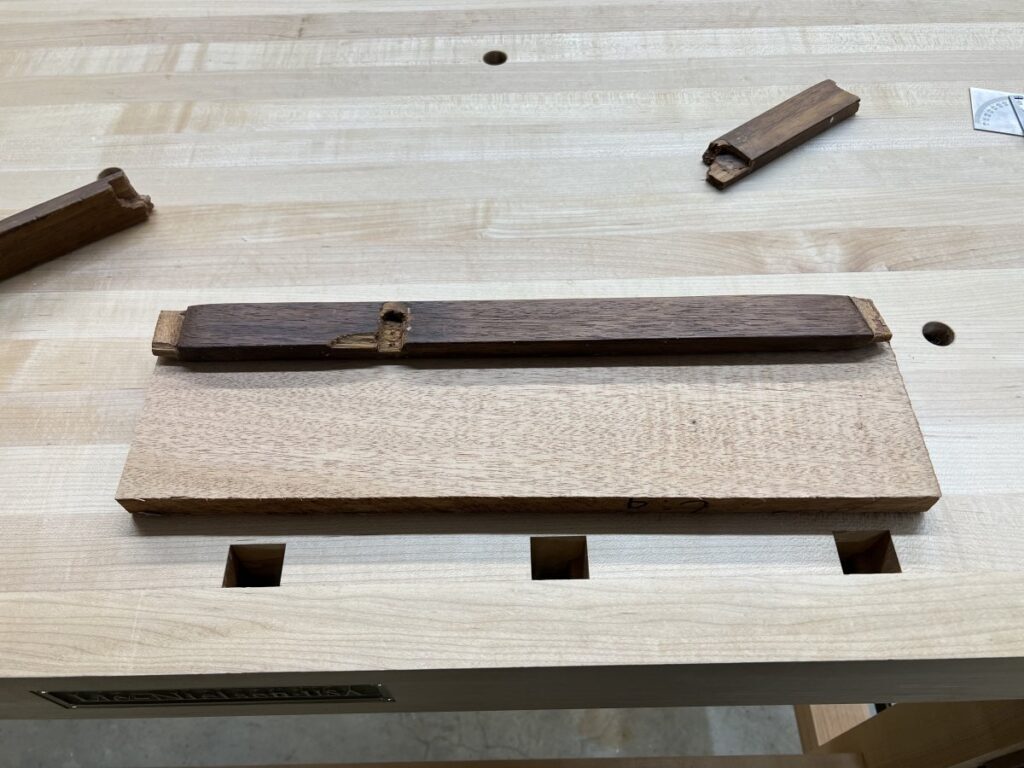 To be continued….